No results were found for the filter!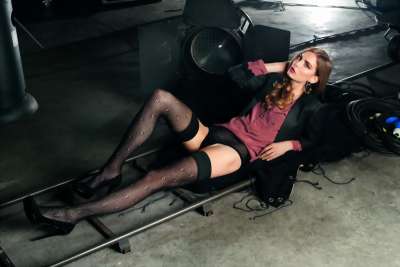 Trasparenze - Stylish hole pattern hold ups with cotton Frame
Exclusive hole pattern fishnet hold ups with cotton, very soft and comfortable. 60% cotton, 30% polyamide, 10% elastane Available colours: black Available sizes: 1/2 (S/M), 3/4 (M/L) Available colors: nero Made in Italy
Kunert - Trendy opaque hold ups with cotton Winter Posh
Stay-ups in winter? Why not! A knitted cotton stay-up keeps your legs warm even in the cold winter months. And youll be even warmer if you wear them our trendy WARM UP tights underneath. Or feel sexy with bare skin and a mini skirt! Pressure-free and hand-linked toe. 75 % cotton, 23% polyamide, 2% elastane Available sizes: Shoe sizes: Shoe sizes: EU 35-38 39-42 UK 2,5-4,5...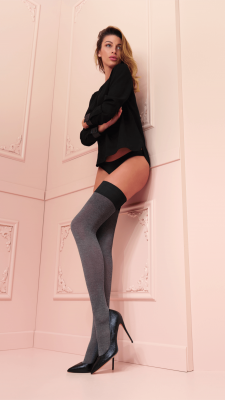 Trasparenze - Opaque hold ups with cotton Melany 80 DEN
Classic opaque hold ups with cotton, 80 denier. 55% cotton, 35% polyamide, 10% elastane Available colours: black, black-mel., grey-mel., coca cola Available sizes: 1/2 (S/M), 3/4 (M/L) Available colors: coca cola nero-mel. asfalto-mel. nero Made in Italy